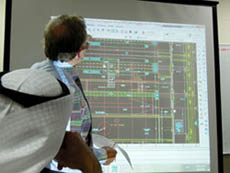 As a Railway Depots Division under Addamegh For Maintenance & Contracts, our main focus is on Railway Workshops Maintenance regardless of High Speed Trains, Metro or Freight movements as well as Railway Track Maintenance.
It started with a development of layouts of a workshops for the real term usage of Railway system, selection of machineries and required equipment's tailored for a train system of a client. Workflows will be developed on this basis to make sure that the client will be benefit from their investment with 100% output guaranteed.
Supply of Machineries & Equipment's flow starts from final technical approval by end user, factory Acceptance Testing, Hand over, Installation & Commissioning, Testing & Training. We make sure that our After Sales Services will be a top priority.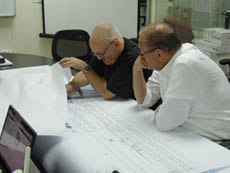 We immensely contributed for many works area within Maintenance, Trouble Shooting and Repairing of all kind of machines within Depot of Railway Division. It also includes control of all needed wheel sets, machining with CNC System Driven Operation as per the request from the Maintenance management.
It is our utmost belief that the training programs can be provided if requested by the machine operators on their Machines and Equipment's for HEGENSCHEIDT, SIMMONS, TALGO, RAFAMET CNC machine. We've built our business around a strong health and safety culture and we're absolutely committed to continued training. we believe it's one of the reasons for our fantastic success and growth.
We, Addamegh For Maintenance & Contracts is well connected to many machine manufacturers in Europe and USA and their commitments to support us unconditionally makes us proud to associate our name with these companies. It is one of the boost and priority to serve our customers here in the Middle East.